West Michigan's Premier Pool & Spa Dealer
Be the Hero of Your Household! 
Our friendly experts guide you through the sea of options to select the perfect pool or hot tub for your needs. 
Zagers Professionals are Ready to Help
At Zagers Pool & Spa we understand that you have lots of choices when it comes to finding your go-to pool or spa store. That's why we look forward to solving whatever problem you may have when you walk through our door. Whether it's a way to keep your kids cooled off in the summer, ease the knots in your back, clear up cloudy water in your pool, or repair equipment. We are dedicated to servicing you above all else and committed to continuous education so that we can pinpoint the product or service you need quickly and get you back to family fun.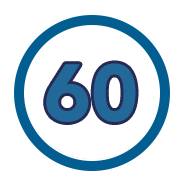 Zagers has been proudly serving West Michigan since 1959.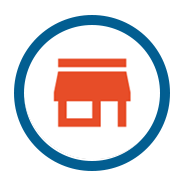 Jamestown, Holland, Northeast Grand Rapids, Southeast Grand Rapids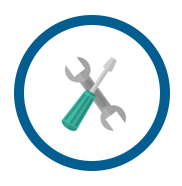 We have several year-round pool and spa technicians to solve issues. 
The History of Zagers
In 1959, the Zagers family owned a hardware store in Jamestown, Michigan. A customer happened to come in and asked Bill Zagers if he carried above ground pools. Instead of turning him away, Bill Zagers immediately got to work on becoming a Doughboy Above Ground Pool dealer. He even purchased a Doughboy pool for his own family and loved it so much they began regularly stocking them at the hardware store.
Some of the very first Doughboy pools ever sold in the U.S. were actually installed by the Zagers family!
As the Zagers Hardware store closed in the early 70's, Zagers Pool opened in the family garage. A few years later, a warehouse was built on property adjacent to the garage. In 1981, showroom space was added and to this day is in the heart of Jamestown.
Bill Zagers sold the business to Ron and Nancy Zagers in 1982, with Bill staying very active in the operation of the store.
A second store was added on Lakewood Blvd in Holland, MI to better serve the lakeshore area in 1990. A short year later, hot tubs and spas were added to the product line, and the business name changed again.
In 2005, Ryan Miedema, the Jamestown store manager for many years, became the owner of Zagers Pool and Spa. He started working for Zagers while in high school, and his experience, innovation, and energy have brought even more life to Zagers.
Ryan added a third store in Grand Rapids on Shaffer Avenue to better serve families in the area, as well as a fourth on Fuller Avenue in Grand Rapids. Fast forward to present day and now you'll find Ryan's children helping out in the retail stores and warehouse just as he once did.