Trust in Carvin
Carvin offers expertly crafted, modern designed above ground pools!
Not only do Carvin pools look beautiful, they use state of the art software and cutting edge injection mold technology to build a sturdier resin structure that is UV and rust resistant.
Carvin Style
With its unique ultra-modern design, Carvin pools are a beautiful addition to your backyard and home.
Beautiful gray tones and barn wood feel, you are sure to find a pattern that goes with your decor.
Carvin Strength
Boasting thick and robust ledges and integrated wire tube management, Carvin Pools are made for stability.
Strong feet connection and high wall rails create a sturdy structure for years of pool enjoyment.
Seeing is believing!
View the beautiful pool designs and the unique Star Jets, and Star Glow options that can turn your backyard into an oasis!
Above Ground Pool Sizes & Models from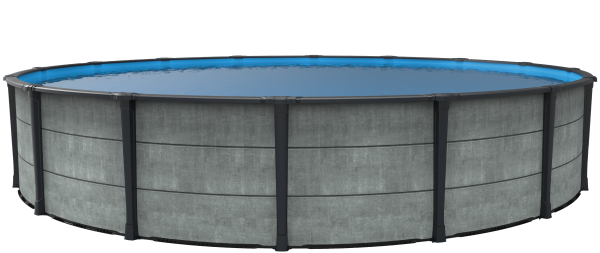 NEWTOWN
SILVER SERIES
This entry-level pool with gorgeous gray walls and charcoal resin supports makes this an affordable way to swim in style!
SPECS
Sidewall Height: 52″ (STEEL)
Frame: Resin
Top Rail Width: 5.3"


COLORADO
GOLD SERIES
This mid-level pool is a stunner with walls that resemble modern farmhouse charm. The sturdy design and charcoal accents will be welcome addition to any backyard.
SPECS
Sidewall Height: 52″ (STEEL)
Frame: Resin
Top Rail Width: 6.5"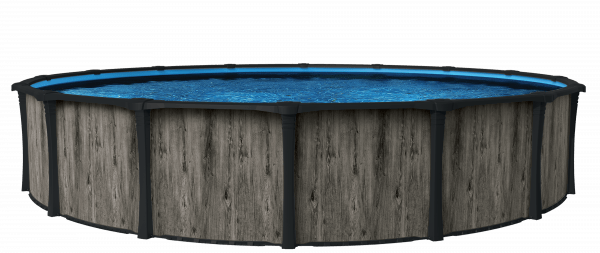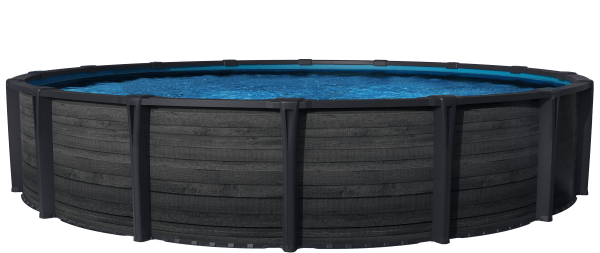 DOWNTOWN
DIAMOND SERIES
This top-of-the-line pool not only touts a rich charcoal modern design, but with wider top rails and upright supports this is the strongest in our Carvin Pool line up.
SPECS
Sidewall Height: 52″ (STEEL)
Frame: Resin
Top Rail Width: 7.5"