Get Splashing in an Above Ground Pool
Above ground pools are a more budget friendly option when it comes to buying and installing a pool for your family.
They're also generally quicker to install so your family is enjoying the pool in no time.
Just because you select an above ground pool doesn't mean it can't be as fabulous as an in-ground pool. In fact, many of our above ground pool customers choose to install decks around their pools to provide lounging and play areas, truly transforming their backyard into that family oasis. 
Above Ground Pool Benefits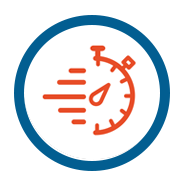 Some pools can be installed in as little as one day, while in-ground pools take 4-6 weeks.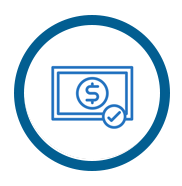 Not only are above ground pools & equipment affordable, but they cost less to service.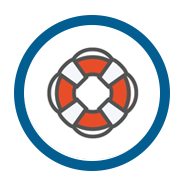 With walls 52" – 54" high, there is a lower risk of accidental falls.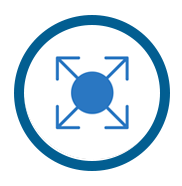 If you have a tight space, high water table, or digging obstacles an above ground pool can get you swimming.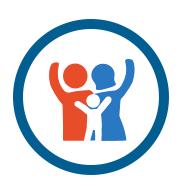 Above ground pools allow you to spend quality time with your spouse, children and friends.
Top Things to Consider When Planning your Above Ground Pool
Zagers is here to help guide you in making big and small decisions about your pool that will turn your vision into reality. We encourage you to walk through the areas below to start to get an idea of your pool likes and dislikes.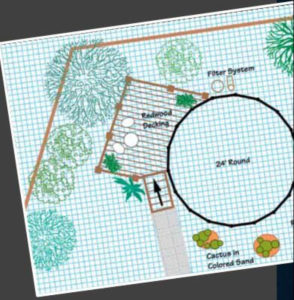 Pool Size, Shape & Placement
When selecting an above ground pool for your backyard, there are a lot of factors to consider.
Below are items to think about that should help narrow your choices and find the perfect size, shape, and spot to take a dip!
How to Find the Right Above Ground Pool for Your Yard
Step 1: Evaluate Your Needs
What is the main purpose of having the pool?
How many people will be using the pool?
What is your budget?
Step 2: Assess Your Backyard
Will it allow for proper supervision of swimmers?
Does it offer enough distance from trees to limit debris from falling in the pool?
Will it allow for proper drainage around the pool?
Does it cover any in-ground sprinkler heads or prevent you from accessing sprinkler lines?
Will it allow for decking (if applicable)?
Is at least 20 Feet from an overhead power line (if applicable)?
Is at least 10 Feet from a septic tank (if applicable)?
Step 3: Identify Rules and Regulations
Typical rules state that an above ground pool must be at least 10 feet from the home and other structures, 6 feet from the lot lines, and no fence needed as long as the pool is 48" or more above ground level. These may vary so we recommend doing the following research:
Check your city or township regulations.
Review your lot to ensure you are not placing your pool on an easement.
Contact Miss Dig at 1-800-482-7171 to locate your underground utilities.
If applicable, read your neighborhood association rules.
Ladders & Steps
Once you have your pool up, you will need to determine how swimmers will climb up and into the pool, as well as how they will easily exit out of the water. If you plan to install a partial or full deck around the pool, you may only need entry steps.
Entry into Pool Options:
Outside Ladder Options (if not installing a deck):
Overlap liners are made for flat bottom pools and cannot be used for deep swimming areas. Expandable liners are also installed over the pool wall and are also secured with coping strips. Therefore, expandable liners can be used in pools with either flat bottoms or deep swimming areas.
Doughboy Overlap Liners:
Liners for Sharkline or other Brands:
Pool Equipment
Standard Above Ground Equipment
Pump Options
Based on pool size, Zagers will recommend either a 3/4 or 1 Horsepower pump that can easily be bonded to your pool.
Filter Options
Zagers offers 3 filter types: Cartridge, Sand and Diatomaceous Earth (D.E.).
Heater Options
Zagers offers gas heaters and electric heat pumps.
Winter Covers
Zagers offers 2 different grades of winter covers:
The ProMax Cover has a 14x14 Scrim count (threads per inch) with banded seam with 4 ft overlap.
The Supreme Cover has a 12x12 Scrim count, with banded seam and 4ft overlap.
Solar Cover
Solar covers are an affordable investment that protects against evaporation and minimizes heat loss.
Carvin offers one of the most design-forward above ground pools on the market. From their eye catching modern flair to their cutting edge software and technology, Carvin builds a quality resin pool that can survive all 4 seasons. Be sure to ask about special lighting and starjet accessories that will make your backyard an oasis!